This ACTIVATED CARBON MASK at SUREBULE is made with a disposable activated carbon filter that is sealed inside a comfortable lightweight packaging. The inner layers of filtration material works with carbon fabric to trap surrouding pollutants: cigarette soot, fragrances, particles, smog, dust, formaldehyde, diesel fumes. Depending on the substance, it also filters from 50% to 95% of household chemicals. Therefore it not only absorb vapors but also blocks allergens. Except for industrial workers, Activated Carbon Mask is the ideal choise for anyone with allergies, asthma, MCS.
SUREBLUEActiveted Carbon Disposable Mask was developed and produced in comply with standard, offering extraordinary comfort and breathability, giving a reliable protection for pollen, Dust, Anaphylactogen, PM2.5, Droplet and bacterial being circulated in daily life talk, sneezes, coughs, hazardous fluids, large droplets, splashes, sprays.
Features:
Ø Super comfort.
Ø Extraordinary breathability, Stay cool.
Ø Less distraction and help focusing on your performance.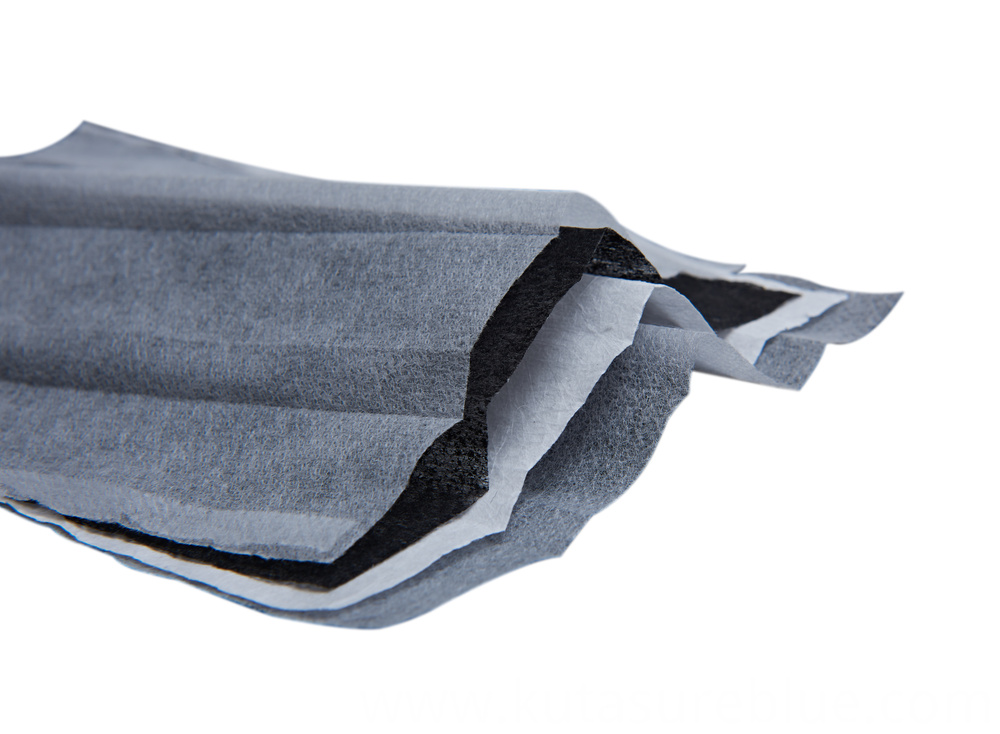 v 11. outer non-woven layer: Splash resistance to any spray, flash, droplet.
v 22. layer: High Effective filter layer.
v 33. Inner layer: Comfortable skin-friendly Elecrospinning fabric layer to ensure comfort touch on face skin and maintain cool.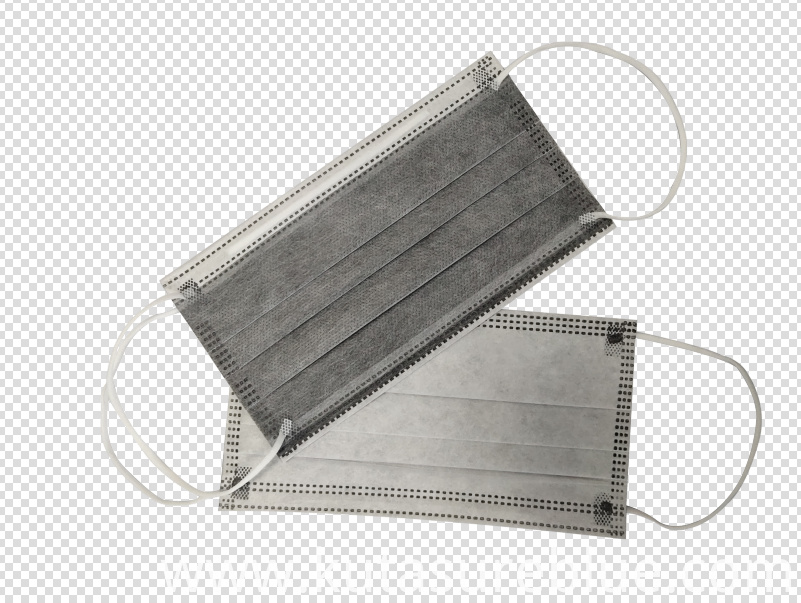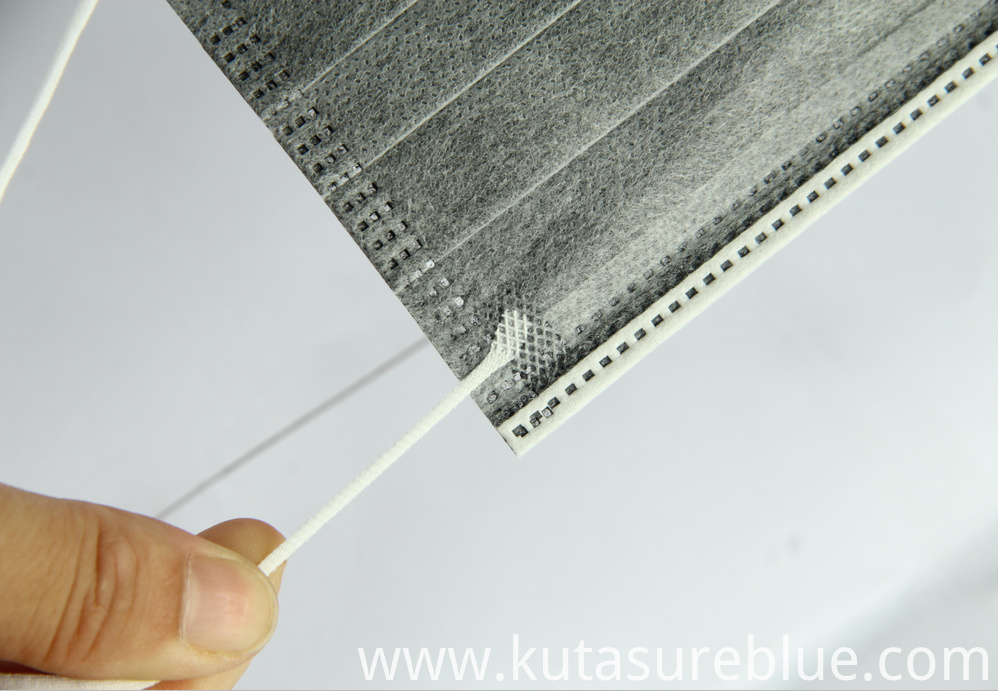 | | |
| --- | --- |
| Product: | Disposable 4 Ply Ativated Carbon Face flat Mask, ear-loop, |
| Code: | 34001 |
| Shape: | Plain Mask |
| Color: | White&Blck |
| Mask- Material: | Nonwoven + Meltblown nonwoven filter + Elecrospinning Nonwoven. |
| NoseClip: | Concealed PE+ aluminum nose-clip for good customized fit. |
| size: | 175 x 95 mm. |
| Application: | hygiene, cleaning, clean-room, laboratory, mist, food processing/packing, cosmetology and hairdressing, beauty parlor, daily use, also for food processing/packing, cosmetology and hairdressing, |
| Package: | 50pcs in Oppbag, 50Pcs/Box, 40Box/Ctn=2000pcs/Carton |
| BFE: | ≥95% |