How to wear a mask correctly?
Masks are divided into front and back. Wearing a mask correctly requires the following two steps:
1. Clearly distinguish the front and back of the mask, above and below. Generally, we distinguish the front and back of a mask by color. The front side has a darker color and the back side has a lighter color. When wearing, the front side is facing out and the back side is facing in. The top and bottom of the mask are distinguished by the presence or absence of metal strips. The end with the metal strip is above the mask.
2. After hanging the rope on the mask on the ears, pinch the metal strip above the mask to fix it on the bridge of the nose, and then pull the mask downwards, which can better protect us from the virus.
SUREBLUE Disposable Mask was developed and produced in comply with standard, offering extraordinary comfort and breathability, giving a reliable protection for pollen, Dust, Anaphylactogen, PM2.5, Droplet and bacterial being circulated in daily life talk, sneezes, coughs, hazardous fluids, large droplets, splashes, sprays.
Features:
Ø Super comfort.
Ø Extraordinary breathability, Stay cool.
Ø Less distraction and help focusing on your performance.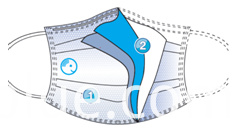 v 11. outer non-woven layer: Splash resistance to any spray, flash, droplet.
v 22. layer: High Effective filter layer.
v 33. Inner layer: Comfortable skin-friendly Elecrospinning fabric layer to ensure comfort touch on face skin and maintain cool.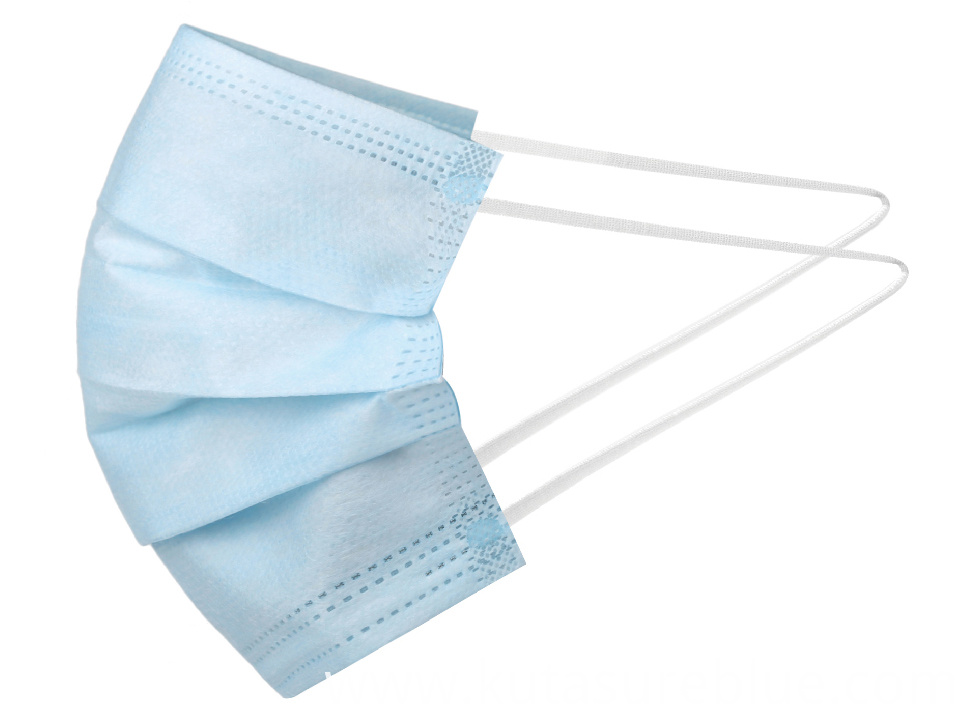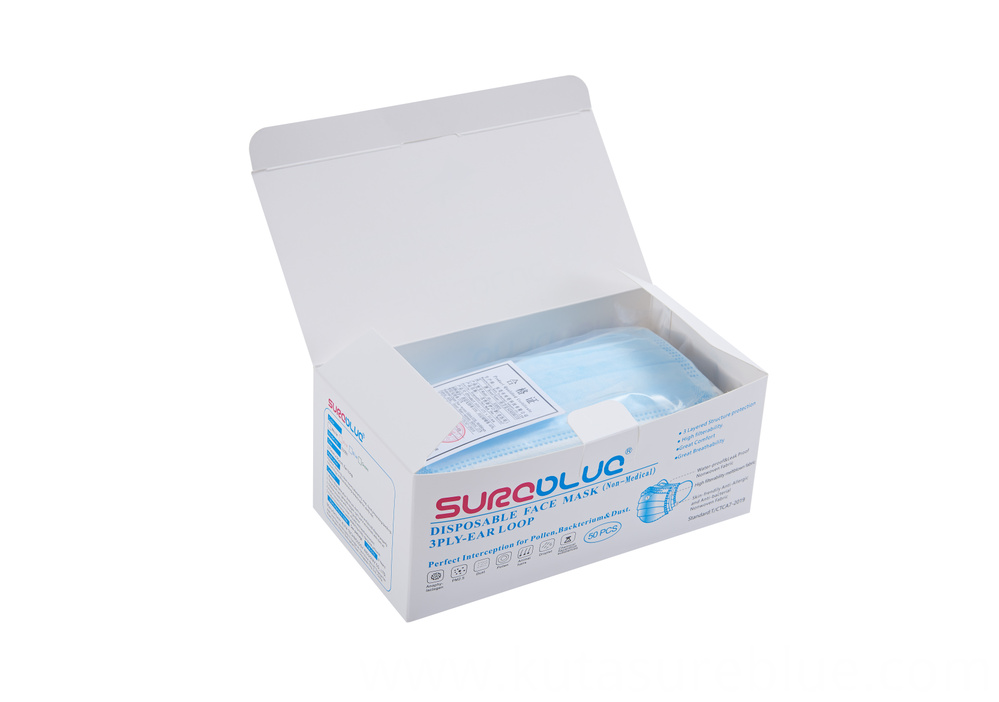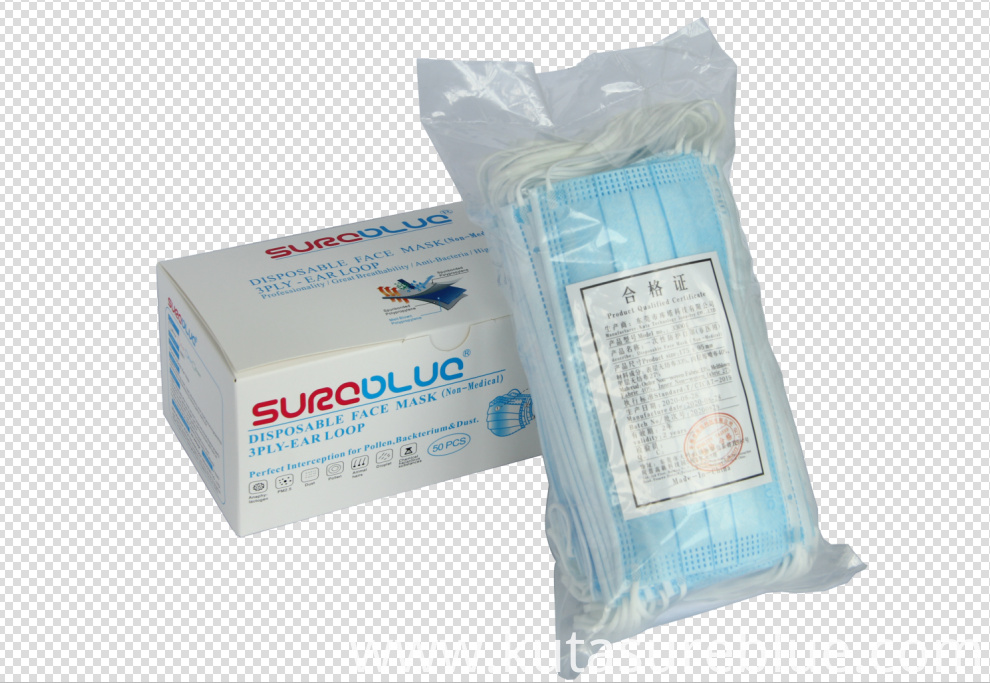 | | |
| --- | --- |
| Product: | Disposable 3 Ply Face flat Mask, ear-loop, |
| Code: | 33001B |
| Shape: | Plain Mask |
| Color: | Blue |
| Mask- Material: | Nonwoven + Meltblown nonwoven filter + Elecrospinning Nonwoven. |
| NoseClip: | Concealed PE+ aluminum nose-clip for good customized fit. |
| size: | 175 x 95 mm. |
| Application: | hygiene, cleaning, clean-room, laboratory, mist, food processing/packing, cosmetology and hairdressing, beauty parlor, daily use, also for food processing/packing, cosmetology and hairdressing, |
| Package: | 50pcs in Oppbag, 50Pcs/Box, 40Box/Ctn=2000pcs/Carton |
| BFE: | ≥95% |